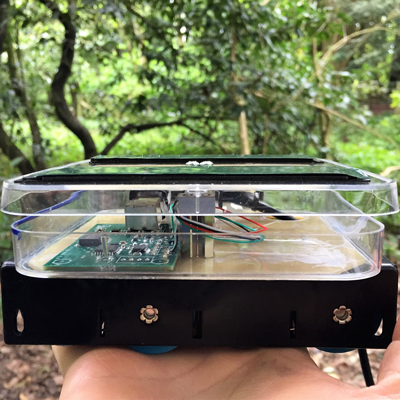 The latest iteration on our bespoke monitoring device, which we call CiBi500.
We are recording at a resolution of 0.1g with a maximum loading of 500g. We are simultaneously recording temperature to 0.1 degree centigrade, which should provide a great correlate to some aspects of bird behaviour and breeding success up and down the country. The data are stored on-board for later download. The device is powered by 4xD batteries and can run the whole breeding season, but should it power out, the memory in non-volatile and data will be safe and available for download.
We will get a number of these out with blue tits and great tits to test for stability and to provide data to allow us to continue to develop our analytics. It should be a fascinating season!